Fresh Basil Breakfast Meeting – August 2016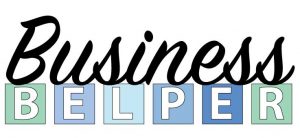 ---
Venue: Fresh Basil on Strutt Street
Date: 9th August 2016 @ 7.45am
Attendees: 12 People representing 12 businesses
---
First Business Belper Breakfast Meeting
This is Business Belper's first breakfast meeting and what better place to hold it than Belper's very own award winning Fresh Basil on Strutt Street. With a 7.45am start, Rebecca from Business Belper and High Heel Creative on Bridge Street had already got the roll up banners at full stretch and a number of leaflets and pens on the tables. The meeting took place on the higher level of Fresh Basil so the area was nice and cosy for the attendees to network.
First up the stairs was Phil from McDonagh Foods in Belper, followed by Bryan from The Business Consultancy. Before we knew it all 12 attendees were networking and chatting away. We were also pleased to see Christine Blake, the facilitator for Local Economy & Employment who was looking for volunteers to complete a questionnaire on the future of businesses in the Belper area.
Sheena Holland who is famous for some of the increasingly popular Derby & Nottingham night markets also made it to the meeting with some exciting news that she was in the middle of negotiating with the local council to hold a night market in Belper on the 26th November 2016.
Rhys from Cocoon Vehicles took the order for the food and drinks, with the options of the famous and award winning Fresh Basil Full English Breakfast or of course the vegetarian option, with a choice of tea or coffee.
Before anybody realised the food had made its way upstairs and the networkers started tucking into their breakfast. It wasn't too long before Ella McManus from NetPositive discussed how she was helping businesses in the local area cut down on their carbon footprints. Rebecca finalised the presentation with some thanks to the supporters and a reminder of the next Business Belper meeting at Yardley's on the 6th September.
After breakfast everybody carried on networking until around 9.30am when the first people started to leave.
We wish to thank everybody who has supported the Business Belper networking meetings so far and more information with regards to the next meetings and attendance lists will be sent out shortly. Should you wish to register your interest in the meetings, please visit http://businessbelper.co.uk/events/